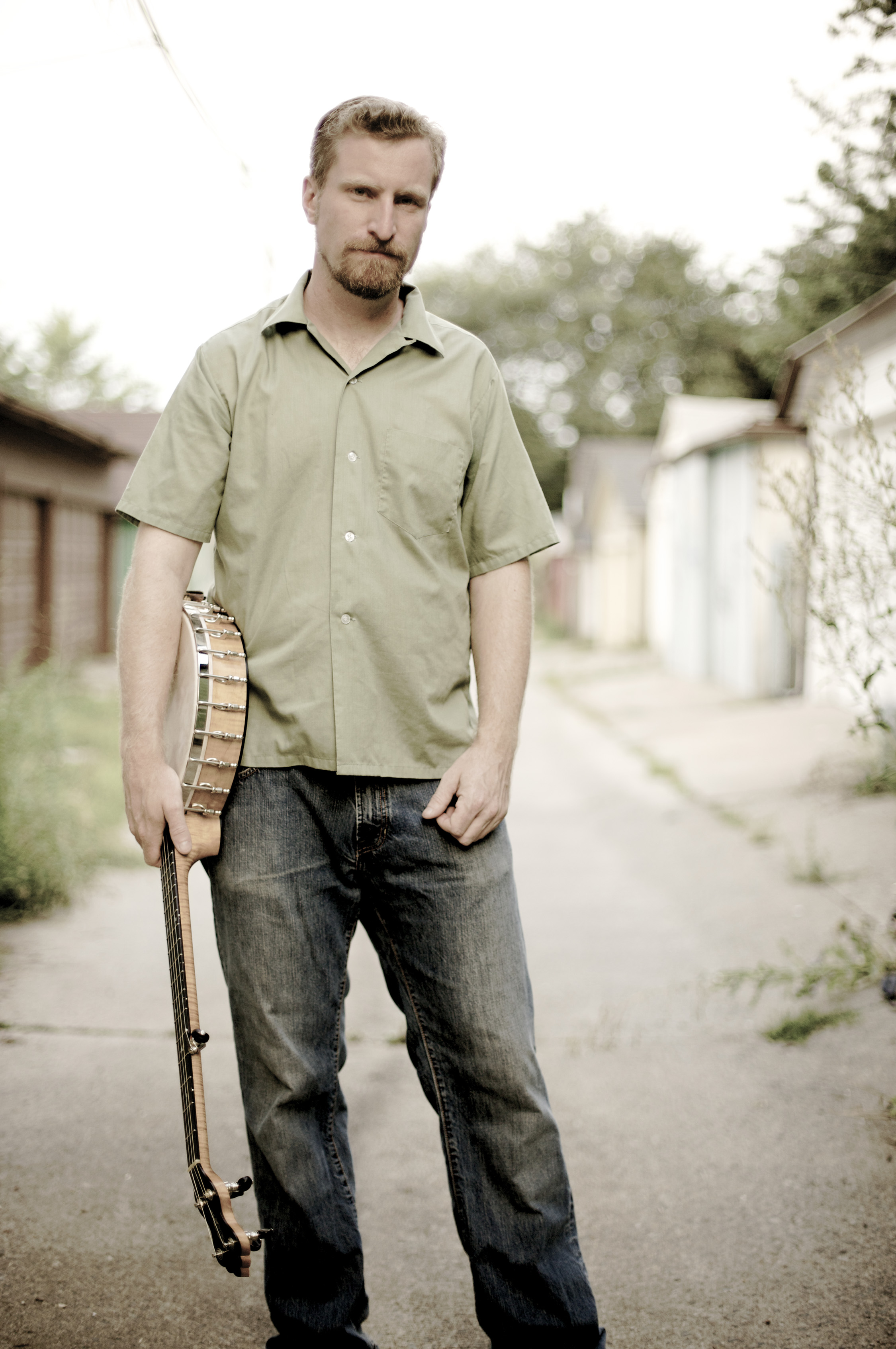 His unique style of clawhammer banjo playing began to reach a wider audience with the release of his first C.D.- "Five Strings Attached With No Backing" in 1997 and later, "Five Strings Attached, Vol. 2" in 2000. Both albums were collaborations with long time musical partner, and fellow Torontonian, Arnie Naiman. The combination of sparse, well played arrangements of traditional tunes, as well as creative originals struck a chord with old-time music fans worldwide. In the words of one reviewer, "…Arnie Naiman and Chris Coole are arguably two of the best clawhammer banjo players in the country, or anywhere for that matter" (From Bluegrass Now Magazine). Chris has been a finalist in the banjo contests at The Appalachian Stringband Festival in Clifftop West Virginia (2004,2006) and the West Virginia State Folk Festival (2002,2005).
Since 2001, Chris has played guitar, sang and written songs for critically acclaimed bluegrass band The Foggy Hogtown Boys. His love for the golden era of bluegrass music is apparent to anyone who hears his singing and songwriting. In 2006 he was awarded "Guitarist of the Year" at the Central Canadian Bluegrass Awards.
From 2000-2007 Chris collaborated with old-time fiddler Erynn Marshall. In 2005 He co-produced her critically acclaimed CD "Calico". In 2006 the duo recorded "Meet Me in the Music" which has been nominated for best traditional album at the 2007 Canadian Folk music awards.
Chris is acknowledged as a skilled teacher of both banjo and guitar. He has taught at many workshops across Canada and the U.S. including The Augusta Heritage Centre, The Woods Music and Dance Camp, The Midwest Banjo Camp, The B.C. Bluegrass Workshops, Sore Fingers (U.K.), California Bluegrass Association, Dusty Strings Banjo Weekend and many more. In 2007, Woodhall Music released "The Elements of Clawhammer Banjo" an instructional DVD featuring Chris' approach to teaching the banjo.
Apart from his own recordings he can also be heard as a sideman on over fifty CDs by Canadian artists such as Sylvia Tyson, Jim Cuddy, Jenny Whiteley, April Verch and Justin Rutledge.
Chris Coole says his current projects include "clawhammer banjo/dobro duets with Ivan Rosenberg, pounding out old-time music with The Lonesome Ace Stringband, adding banjo and guitar to the songwriting genius of David Francey, and finally playing solo, all by myself."