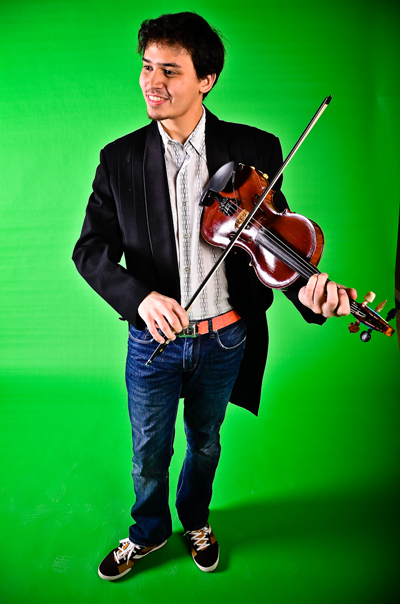 Tyler has been a professional touring fiddle player since 2000. He graduated from MTSU in 2007 from the college of mass communication at the age of 19. When it comes to creativity, rhythm, chopping, bluegrass and American folk music, Tyler is one of the main go to fiddle players in town.
Tyler also is one of the newest upcoming claw hammer banjo players of middle Tennessee . In 2013, he won the Tennessee and Alabama state banjo contests as well as the national clawhammer banjo contest.

Tyler Andal now counts several camps and workshops among his professional musical credits. His enthusiasm as a teacher is infectious and since his National Clawhammer Banjo Championship win at Uncle Dave Macon Days, his star is rising even faster and further than ever.